I am an Author, Astrologer, Dragon Rishi, and Reiki Healer/Master-Teacher. I shine souls with the Alchemy of Love. I have thrown away and restarted my life many times and through that quest, I have found my Self. I now stand as a Spirit Guide for those on the path of Ascension.
Throughout my transformations, I have also written two books. They were my labor of Love and are are available world-wide on Amazon.

I now live in Oregon with my true love and my cat, Belladonna. I am currently working on an esoteric fantasy novel (nearly finished!) I like hiking, being with Gaia, healing, reading, writing, meditation, poetry, and music.

The name "Karen Neverland" was bestowed on me by Source Initiation in 2012. It seemed silly at the time, but I trusted and went with it. Since then, I have really stepped into my Mission to Bridge Heaven and Earth via Divine Union with Source–this is Neverland and everyone is invited. You need only go within the Heart to find it.
I have embodied my Oversoul Complex/Higher Selves and all of my information is attained through the Heart Center. It is a Knowing that comes through Love and Union with Source and Self. This is possible for everyone and I stand as a guide to assist the Highest Good and Sovereignty of All.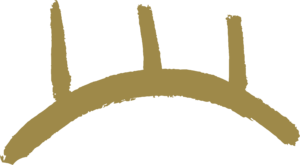 Follow your own inner guidance.
Love, Wisdom, and Power
Karen Neverland
Author • Poet • Astrologer • Spirit Guide • Dragon Rishi
Reiki Healer & Master-Teacher • Minister
Bachelor of Science in Communication