Uranus in the Aquarian Age
Uranus is the ruler of Aquarius, and therefore the ruler of the Aquarian Age. Uranus is the Universal Mind, Awakener, Shock, and Electric; Kundalini flashes and sudden awakenings. It is the 7th planet, spending 7 years in each sign. The Violet Flame is the 7th Ray, 7 Chakras, 7 Music Notes, 7 days of the week, and 7 Colors. Uranus is coming in strong to awaken all of us into Self Mastery.
To the Ancients, Uranus was Ouranos, the Sky God. His ancient symbol is a mix between the Sun and Mars.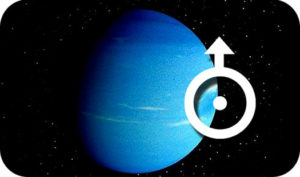 The wedding of Heaven and Earth is ruled by Uranus, who brings Freedom for All. Uranus sits on its side and spins the opposite way of any other planet, representing Insight, Unique, Weird, Genius, Father Sky, Husband of Gaia.
Uranus officially entered Aries in 2011 (due to Retrograde). Personally, I feel this is when the Aquarian Age started, since Uranus was reborn in Aries for a new Zodiac cycle.
The Aquarian Age is empowered individuals acting for the greater whole. With Uranus in Aries since 2011, we have been radically awakening into our Higher Selves and clearing all blocks that keep us from shining our Light.
Uranus stations Direct on January 2, though it stays on the same degree until February 2. During this time, blockages for the Kundalini will be cleared to allow the Kundalini to flow naturally up the Central Channel. [link]
Uranus stationing Direct also brings an increase of the Violet Flame to assist in transmuting the Shadow, which will arise from releasing these internal blockages.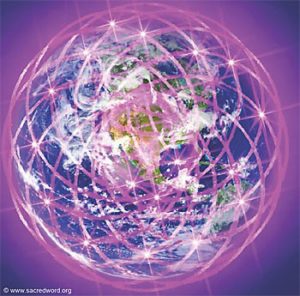 Uranus moves into Taurus in May 2018 and we are wrapping up these final degrees of Aries and exploration of Self, before the Ruler of the Aquarian Age shifts gears to our physical world, money, abundance, health, and environment.
Flip Flop and the Mobius Strip
The 3D timelines have been fully separated from the rest of the timelines. Everyone here has agreed to move into 5D (Oneness) and ascend with Gaia. This means you will experience a Kundalini Ascension (4D) this year, if you have not already.
Gaia is already in 5D and she is dragging everyone up. 4D is when we go through Kundalini Ascension and many are not ready mentally or emotionally for this. Breathe. Take it slow. The only way out is through. There are plenty of Wayshowers, Starseeds, Ascended Masters, and High Angelics available to assist the collective through these transitions. Above all, listen to your own Heart.
My guides show this process as a Mobius Strip, which is constructed so that if you enter in one direction, you exit the opposite: The inside becomes the outside and the outside the inside. As within, so without.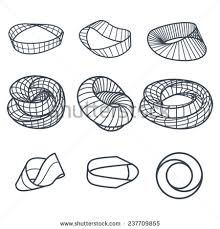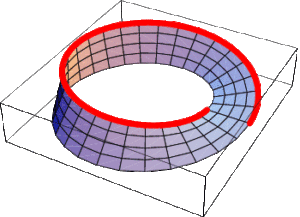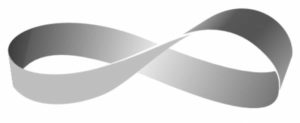 This is what is happening in 2018 as Uranus stations Direct, bringing sudden Kundalini flashes. The energy of our world "flip flops" from Within to Without and Without to Within. It will be obvious this year who has done their inner work and who has not, because the Kundalini is rising and blockages manifest as illness.
Do not worry! You can do this! I offer sessions if you would like guidance, but it is a natural process. Allow the energy to FLOW. I highly recommend an epsom salt bath, when the emotions become overwhelming. It helps detox the emotional body at an accelerated rate. [More on the Emotional Body.]
Kundalini Flashes
If there are energy blockages when the Kundalini rises, this causes major Ascension Symptoms. The Kundalini rises, hits a block, dissolves it, and then recoils. This happens over and over until the entire Central Channel is clear. [More on the Kundalini]
To assist this process, our Divine Teams and Higher Selves often turn the chakras "on" and "off" until the energy blockages release and allow the Kundalini flow. This can cause health issues, so pay special attention to any illness manifesting in the body at this time. It reveals which chakras are blocking your Kundalini flow. Rest as needed.
Here is a tool my Divine Team used to hint which chakras they were working on with repeating numbers. This really helped during my Kundalini Ascension to know why it feels so off sometimes.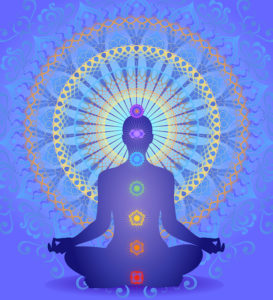 101: Root Chakra Offline
111: Root Online
202: Sacral Offline
212: Sacral Online
303: Solar Plexus Offline
313: Solar Plexus Online
404: Heart Offline
414: Heart Online
505: Throat Offline
515: Throat Online
606: Third Eye Offline
616: Third Eye Online
707: Crown Offline
717: Crown Online
The Kundalini usually crawls up the chakras when there are no blockages, but with Gaia ascending in frequency, it is triggering this flash because the energy of the planet is pulling everyone up.
With Jupiter in Scorpio, Uranus Direct, Saturn in Capricorn, and most of the world working on 4D Kundalini Ascension, people are going to be physically feeling this and emotionally ungrounded. Hold a space of Love, if you are able.
Remember that the Energy Body wants to be in Harmony and will return there, as soon as whatever caused the issue is resolved. Follow your inner guidance and listen to your body.
Sending you so much Love on your transformational year.
Love, Wisdom, Power
–January 2, 2018
Art used for Educational Purposes. If it belongs to you, please let me know so I can credit or remove.