Light Body Assessment: $50/hour
A Light Body Assessment gives you a practical understanding of your energy field, aura, chakras, meridians, etc. We discuss where you are blocked and actions you can take to get your Light Body healthy and flowing, so your physical vessel thrives.
***We can do a combined Reiki Session &  Light Body Assessment. If you are interested, please let me know when you purchase the session.***
Reiki Guided Meditation Sessions (Skype/Phone) or Reiki Healing Session (in person): $50/hour
Reiki Sessions are offered in person or as a Guided Meditation on the Phone/Skype.
Universal Life Energy is the infinite energy that exists within and around us at all times. The truth is, we all have access to Reiki–we are made of it–and you are the true healer. Relax and receive the beautiful healing light of the Universe.
Healing the Light Body
Align the chakras, increase the flow for all channels and meridians, release residual physical karma, and lighten the aura. It will be up to you to make the changes permanent, but this will boost your efforts and help get unstuck.
Clearing Ascension Symptoms
Ascension can be incredibly difficult on the Body Vehicle. Most of the Ascension Symptoms are just a lack of energy flow or releasing of toxic energy from the system. We can get your energy flowing and alleviate nearly any ascension symptom.
The Road to Health
Depending on the nature of an illness, we may or may not be able to heal it entirely in one session. However, we can always bring relief. (Please note, I am a spiritual healer, not a doctor.) Personally, I have not been to a doctor in many years and I heal my own body using these same techniques.
Distance Reiki: $20/30 min

As if we were in person, we will schedule a time for your Distance Reiki Session. At that time, I will send you a message to let you know that we are beginning. Be in a silent, comfortable, still place and stay open to the healing light. I will send you 30 minutes of channeled Reiki energy, wherever you are.
Learn Reiki & Energy Work: $100 per Class & ATTunement

***Please contact me before purchasing a Reiki Class and for more details about attuning and learning Reiki.***
•  Reiki I  (Usui Reiki)
Learn the Chakras, Meridians, and Light Body. Reiki for healing the self, healing others, blessing food, shielding, and creating sacred space.
(2 hour class, 4 chakra attunements)
•  Reiki II  (Usui Reiki)
Learn three Reiki Symbols and Distance Reiki. Raising the Kundalini.
***If you are already doing energy work and familiar with the chakras, Reiki I & II can be combined into one class.***
(2 hour class, 2 chakra attunements).
•  Reiki Master/Teacher (Usui Reiki)
Reiki as a way of life. Stepping into mastery. Mastery Symbols and how to Attune and Master others. Developing your own methods and expanding your practice.
(2 hour class, 3 chakra attunements)
•  Post–Mastery Attunements
Reiki is Universal Life Energy and can be used in many ways to aid our Divine Journey here. Throughout my own work with Source and Self, I am excited to offer Mastery Attunements in Violet Flame Reiki, Emerald Fire Reiki, and Dragon Reiki. More information to come. Please contact me if you have interest in one of these.
(Each course is 2 hours with 1 attunement)
Booking a Session
I have embodied my Oversoul Complex/Higher Selves and my guidance is attained through the Heart Center. It is a Knowing that comes through Love and Union with Source and Self. This is possible for everyone and I stand as a guide to assist the Highest Good and Sovereignty of All.
Submit payment for the type of session you are looking for. If you are not certain where to start, try the Light Body Assessment, Guidance Session, or Astrology Natal Chart.
I will contact you to arrange a time and date for our meeting (either in person, phone, or Skype)
Let me know if you have a specific focus, question, or intention for the session.
That's it! After you send me your intention for the session, I will meditate with your Higher Self and write down notes to share with you in the session that are specific to you.
Please submit payments 24 hours in advance, so I have time to meditate with your Higher Self beforehand.
I look forward to working with you on your own Divine Path.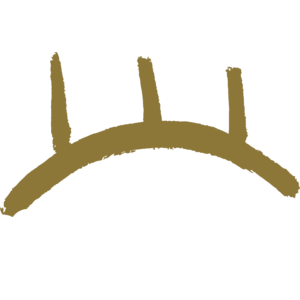 Follow your own inner guidance.
Love, Wisdom, and Power
CONTACT Karen
karenneverland@gmail.com
You are a Sovereign Being. I am a lamppost to guide you to your own Light.

I am open to all who seek with open heart. If you resonate with me and my teachings, don't hesitate to email me. Time permitting, I answer generic questions by email and Twitter at no charge. Use the Questions option for details specific to your personal journey.
***If you need to cancel or reschedule your session, please let me know 24 hours in advance. Refunds will be minus any applicable PayPal fees.***